Welcome to Scott Hanson's
Sculpture Studio
Enlarge Image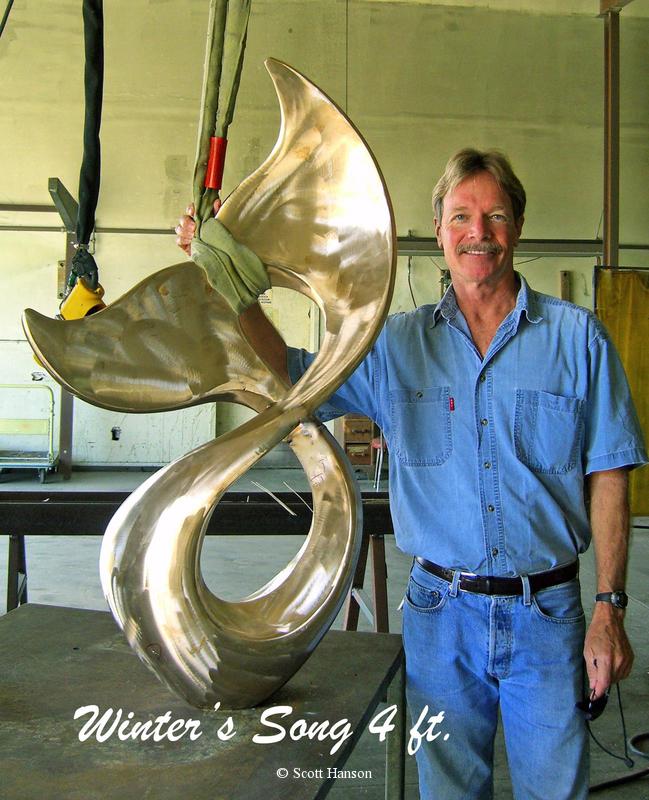 Click Image For Related Information
From small bronze mini sculptures to monumental artworks over eighteen feet tall Hanson's reputation as a master sculptor has been recognized by celebrities, dignitaries and corporations worldwide. Corporate clients include the Ford Motor Company, Excel, Sun Cal, Environment Control and Custom Dreams in Real Estate among others.

Originally from La Jolla California, Scott has spent the majority of his life in Kona Hawaii surrounded by his favorite loves... the Pacific Ocean and her inspiring marine life. Scott also travels extensively, diving, photographing and studying what will later become his subjects in bronze and stainless steel. Also an avid freediver his breath holds have been timed at over five minutes.

Scott's work can be found at the prestigious Bill Wyland Gallery in Lahaina Maui, Wy's Gallery on the North Shore of Oahu, and the Kona Ocean Front Gallery in Kona and the Third Dimension Gallery on the Big Island of Hawaii.